The time has come where your student will be heading off to uni to start the next chapter in their lives. But how can you ensure they have everything they need? And ensure that packing goes smoothly?
We've put together our best tips to ensure you don't forget the essentials and packing is a breeze.

1. Smart Packing
Although it seems like a good idea, big plastic/cardboard boxes are not always the best packaging goods purely because they take up too much room when you're transporting them. Use them for fragile items, but generally you should opt for bags made out of thin cardboard (you know, the posh ones with rope handles) or even fabric. Bin bags are also a big no-no, as they tear too easily.
2. Pack slowly
Split packing into several different sections – bathroom, bedroom, kitchen and clothes. In the run up to moving day, put a couple of hours aside each day to spend some time packing for each section, leaving bathroom and bedroom until the last moment as your uni student will need these items right up until the moment they leave.
3. Pack clothes like a pro
Vacuum packing clothes is a great space saver, and makes it incredibly easy to transport them! But if you're not sure vacuum packing is necessary, rolling clothes instead of folding them is a great way to store them for the move and keep them crease-free.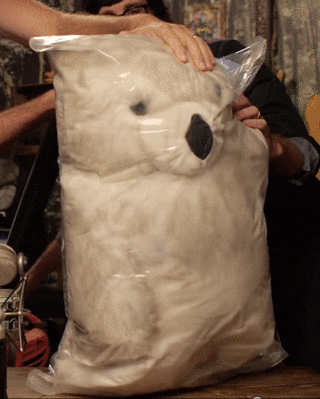 4. Kitchenware & other items
As well as packing up your uni student's room, you'll need to ensure they have kitchenware and the odd item for the bathroom (such as a bathmat if they have an en suite). Some universities provide things like mini fridges, lamps and microwaves, so make sure they've read up on their accommodation to see what will be supplied to them so you can make purchases appropriately. A roll of toilet paper is a must!
5. First Aid Pack
Freshers' flu is very common at university, so it's worth packing a little bag of over-the-counter medicines for any unexpected illnesses that may come up!
6. Insurance
This is an important one not to forget! If students will be watching TV (including On Demand services on their laptops/games consoles) they have to have a TV licence. Unfortunately, it isn't done per household, but rather per lock-and-key accommodation within the household – so make sure they are covered! While you're at it, it's also worth getting them contents insurance to protect their belongings to be extra safe.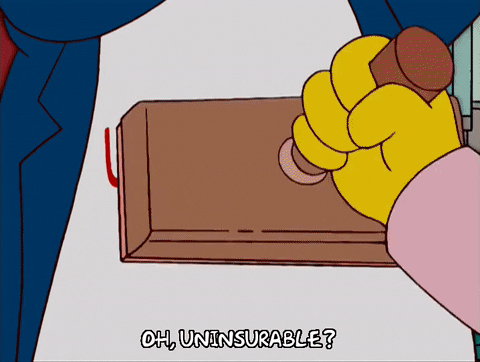 7. Wellbeing
Speaking of health, it's worth checking what health services the uni offers (including mental health) and then ensuring your uni student is aware of them and knows how to get any help and support if they feel they need it. A lot of universities also have an on-campus GP, so it's worth registering there if their current doctor is too far away.
8. Emergency credit card
The ultimate test of trust! But jokes aside, an emergency credit card is vital when your uni student goes away. It's better to be safe than sorry if they find themselves in a sticky or potentially dangerous situation. A pre-paid card could do the trick!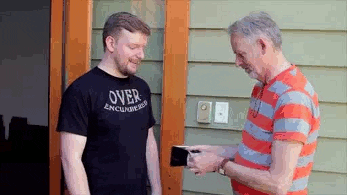 9. Don't bring lots of food
It'll be tempting to buy them some meals or put together some tupperware dinners for them to take to uni, but it's really not essential. You never know how the traffic will be or if you might be delayed upon your arrival at the university. By all means pack them something that will last until the evening, but generally it's more advisable to head over to the supermarket with them first thing after unloading their belongings.
10. Plan your route/stop off for the night
Do you have a slot in which you need to arrive at the uni? Make sure you plan your route, and always leave earlier than planned – there may be a lot of traffic (particularly on the motorway) because it's likely that other universities will have the same move-in day. If it feels like it's a bit too far for a day's driving, it's definitely worth stopping off for the night. That way, you'll all be refreshed for unpacking and meeting your uni student's new housemates.
11. Hire a van
Not got a car, or is your car a bit small for taking everything? There's no point stressing yourself trying to squeeze everything in so that you end up blocking your view and sitting next to a bag of clothes. There's lots of 'man with a van' adverts out there that are cheaper than hiring from a company, so it's well worth looking into if you don't fancy having a box of kitchenware on your lap for several hours.
12. Slip them something sentimental
It's going to be hard to say goodbye to your uni student, and chances are they feel the same way too. Slip a photograph of all the family in their luggage somewhere, or leave them a short but sweet note – they'll love finding it when they're unpacking, and it will be great for them to hold on to for the year!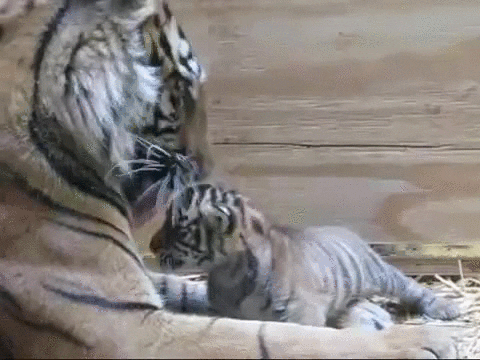 Remember…
They will soon be back for Christmas (and let's face it – probably before!) and they will always be at the end of the phone.  And trust us when we say they'll still need you (especially when they need to borrow £20!). Jokes aside students might not say it and often don't realise it, but homesickness will definitely be there. 
Did we miss something on our list that you'd love to share with other parents and guardians? Tweet your suggestions at @theunibox_ or let us know on facebook.com/theuniboxsub/. 
Want to make sure your student has a monthly pick me up from you? Every month we ship out amazing care packages curated for students with a focus on well-being. The Unibox is the perfect gift for new and current students, and a great way to stay connected! Pre-orders for the 17/18 academic year are now open.
Want to see our Past Boxes? Click HERE.