Every year hundreds of students take to the likes of Glastonbury, Reading & Leeds, Beautiful Days, Boomtown and all the other awesome UK festivals.
But as many festival-goers will tell you, it's not a walk in the park (more like stuck in the mud!).
There are countless tips and hacks out there that any regular camper will have heard of: you know, like bringing baby wipes instead of showering, taking an old phone with a decent battery, and something about strapping a headlight to a water bottle for a dim glow of a light.
Instead, we've rounded up some of the best tips out there that you may not have heard of that are sure to make your next festival a breeze.

1. Bring a flag
Either place it by your tent or take it with you out and about – it'll make sure everyone in the group can find you/your camp!
2. Snack on dried fruit and nuts
When your energy levels are feeling low, dried fruit and nuts will be your savior and give your body a healthy boost to perk you up – without the crash later!
3. Take a bigger tent than you'll need
Add an extra person to your tent size – it'll make for a much more comfortable living situation!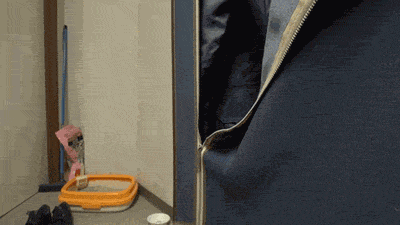 4. Don't bring a pillow
Okay this sounds crazy, but trust us. A pillow will take up a lot of room in your luggage, so just pack a pillow case and stuff it with your clothes – et voila, a makeshift pillow that doubles up as storage space! You can also bring an inflatable pillow if that floats (get it?) your boat.
5. Keep spare clothes in the car for the ride home
You can thank us later when you want to change into some clean, fresh clothes at the end of the festival!
6. Keep greasy hair at bay
Everyone knows to pack dry shampoo, but did you know dry shampoo works better when used to prevent greasiness from setting in? Spray some in your roots before bed (without brushing it through) and wake up to grease-free locks with added volume.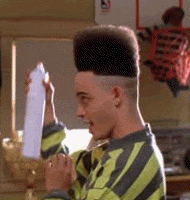 7. Bring something you can share
Whether it's Pro Plus, de-odorising wipes or Pringles, you never know when you might need to make friends and borrow something from somebody else!

8. Peg your tent down properly
Although obvious, most people don't peg their tents down properly which can lead to some serious leakage! So make sure you peg your tent properly and securely for a puddle-free zone.
(Bonus tip: Pitch your tent on a slight hill with the entrance facing down the slope, that way any flooding can easily be drained.)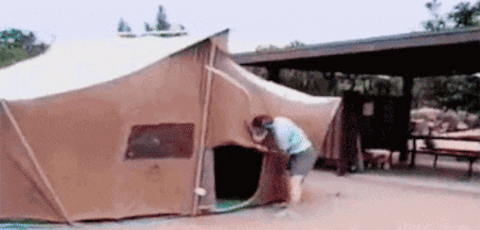 9. Don't wear dungarees/bodysuits/playsuits/jumpsuits/onesies or anything other kind of constricting clothing
You might be alright to wear these items during the day, but if you're having a few drinks later on, you'll seriously regret it when you're struggling to get undressed/butt naked in a tiny, gross portaloo several times a night.
10. You've heard of the SheWee, now meet the TravelJohn
For those nights where you wake up bursting to go, but it's too cold and dark (and frankly, too much effort) to stumble bleary-eyed to the loos, the TravelJohn/Jane is your best friend. This lifesaver acts as a mini urinal, BUT it turns your pee into a leak-proof, spill-proof, odorless gel. Just pee until your heart's content (you can even fold it up and carry it around if it's not quite full yet) and then safely throw it away. Happy days!
Do you have any other tips that you think should've made our list? Tweet us or leave a comment below!
The festival Unibox is guaranteed to step up your festival game. Click here for details.